Dr David Marlin Rounds Up his week – talking to us about all his different passions and work in Horse Welfare.
Svend Kold – David is sad to hear of his passing, and reminisces about the times they worked together.
David has been working with Tracy Bye at Loughborough University on Rider Balance.
Data analysis for the FEI for the Asian Games next year and Paris 2024.
David attended the Farriers Conference at Stoneleigh to present a talk and discuss his work with them.
He has been working with Helen Reynolds, Thermographer on reports from the Tokyo Olympics.
David has been working on a new project with World leading experts looking at laterality, it is an exciting new international project.
As President of The Sport Horse Welfare Foundation David has helped launched the new Delphi Project, where over 70 professionals from around the world are coming together.
David discusses what is coming up for DrDavidMarlin.com members with research on rugging and results of a study now produced for easy understanding.
Lucinda Green has been in touch with David to involve him in a few new events, and they discussed eventing and the new formats.
Eventing's MIMClip – David got to speak to the inventor and chat about his history, recent research into the clip and how many wonder whether the safety clip decided Michael Jung's Olympic medals in Tokyo.
Finishing with a little about his upcoming trip to London for the Royal Society of Innovation in Sport.
David is very busy, and by sharing a little about his week, we hope you can see how science in sport is affecting and developing our everyday horse sport and all our horses' lives.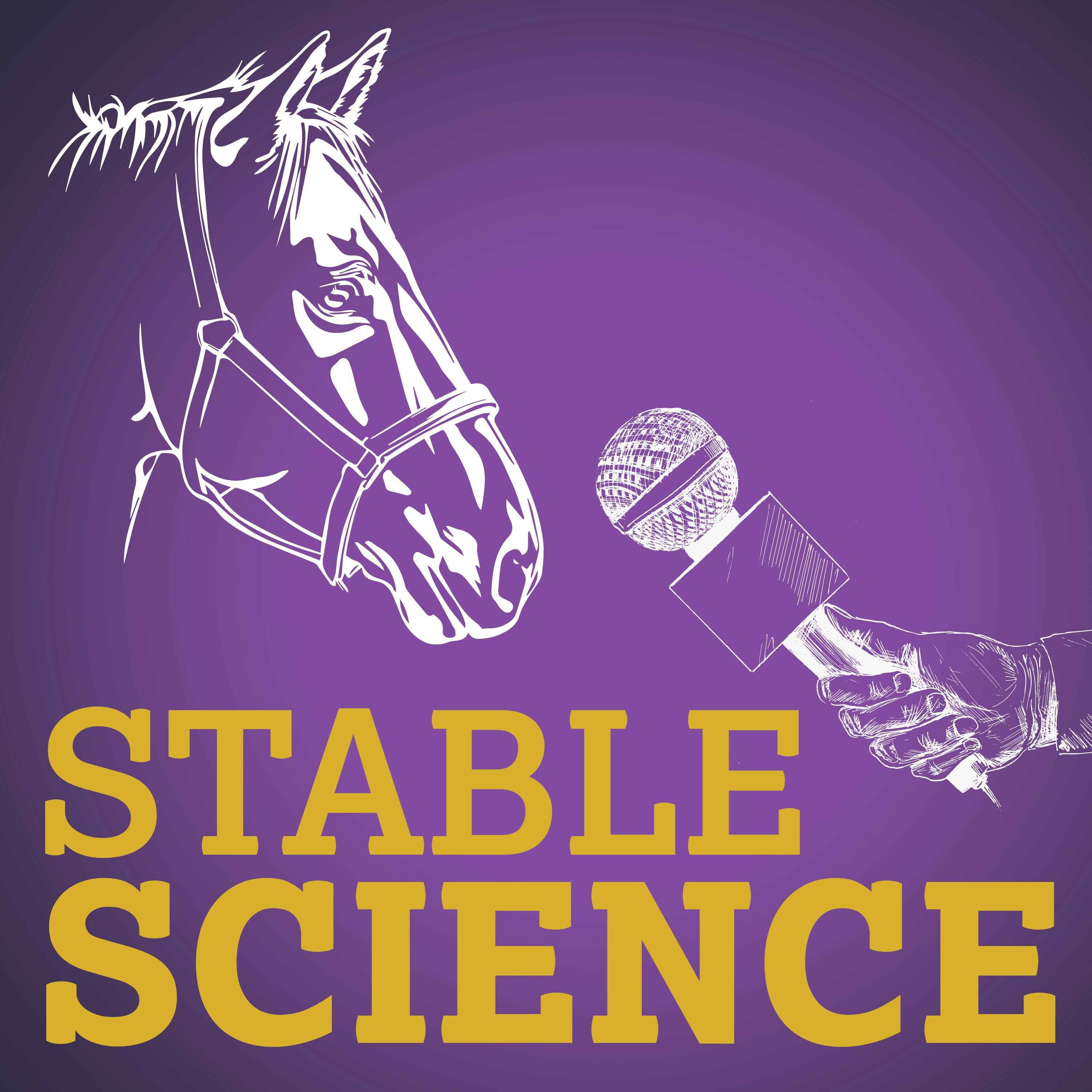 Recognising pain in the ridden horse – use of the ridden horse pain ethogram (RHpE) with Sue Palmer (interviewed by Dr Gillian Tabor) "All too often, pain in ridden horses is labelled as 'bad' behaviour. The apparently 'sound' horse is 'naughty', 'lazy', 'difficult', 'explosive', 'spooky', 'nappy', and more. These labels are wrong. Pain impacts all aspects of a horse's performance, including its partnership with the rider, and its potential to progress. It does not always create lameness. Relieving pain can lead to improved performance, a deeper partnership, and greater potential." Sue and Gillian discuss the Ridden Horse Pain Ethogram (RHpE), developed by Dr Sue Dyson and colleagues. The RHpE is a checklist of 24 behaviours to check for musculoskeletal pain in the ridden horse. Horses can only demonstrate pain through their behaviour and performance. Only through first recognising pain can we then address it through accurate assessment, diagnosis and treatment. Sue Palmer and Dr Sue Dyson have recently published 'Harmonious Horsemanship: Use of the Ridden Horse Ethogram to Optimise Potential, Partnership and Performance'. Sue Palmer has worked in the equestrian industry for over 25 years, is an ACPAT and RAMP registered Chartered Physiotherapist, and based in Staffordshire, UKhttps://www.harmonioushorsemanship.co.uk/————To find out more about becoming a member >>> https://drdavidmarlin.com/join-now/Not a Member? Join for as little as £6 a month or £8 on a month-by-month basis to access all the test results and have a say in what we test and investigate next. For this, you also get access to all past and future webinars, videos, podcasts, and articles, the opportunity to take part in testing and research and SOOOO much more.—————————— Hosted on Acast. See acast.com/privacy for more information.
TRANSCRIPTION:
Here is a transcription of the podcast. (Please note this is an automated transcription, so we apologise for any errors from the original podcast.)
hi there and welcome to my weekly round up of what I've been up to and what's been going on in the whole school the first thing I want to talk about is very sad to hear about Svend Kold. He was working when I was doing my PhD at the animal health trusts clinical unit up bollocks and launch a new market and I first got to nice fan through a project I was working on which was looking that muscle and measuring the size of muscle cells the technology I was using %HESITATION spin off if I could help him measure the size of bone cysts before and off the different treatments and that was how I first met fan so very sad these pasta way far too young a great vet and has done so much for so many horses and the venue profession and he will be very sadly missed on a happier note I spent some time with Tracy Pauline I'll put left for university Tracy has done previously some work or number different areas including circle sees which is something I'm interested in and Tracy is doing a PhD that my PhD is actually from left for university as well and %HESITATION Tracy is working with the really interested in a full spa but it's not a full split four matches and sit it's a motion platform I which has a six degrees of freedom and she has a horse back shape %HESITATION which you can fit a subtle and which Reuters kind sits on but what's even more interested in is there is a camera system that can fill in the movement of the raw data and what I've been helping Tracy with is pressure my measurements and step force measurements to coordinate with the %HESITATION image analysis the three D. tracking of the riders and Tracey's work he's very interested in its %HESITATION around the area of sort of run into problems and she is taking a ride as %HESITATION who come in for a sort of an hour session to be assessed %HESITATION on this %HESITATION mechanical horse is not a conventional mechanical host the site it's a it's very different it's much more sophisticated than the the typical %HESITATION but what I would say the the conventional mechanical horses that you say I've also been hard at work working on data analysis for the FEI both for the Asian Games next year in China and %HESITATION so of course of Paris twenty twenty four now I guess we got paid ten years we wouldn't necessarily be worrying about high temperatures in Europe but if we look at the number of heat waves the we've had in Europe in the past ten years we've had more in the past ten years than we've had in the previous hundred genes so it's something unfortunately we do have to now think about and of course with the F. feline B. A. N. %HESITATION extremely concerned about welfare and having that as one of their priorities in organizing competition %HESITATION it's important I have accurate data on which to %HESITATION plan the Olympic Games so that was quite interesting I'm I'm also being that the %HESITATION farriers convention but staunchly %HESITATION which is great fun %HESITATION see my liver will one day recover at but of course it's always good to interact with people who have a very different perspective on things here and so where is I thought my lecture was going to be %HESITATION you know a little bit too fast boring all stuff that they'd already now %HESITATION however I was actually pleased to say that it raised interested in new ideas for many of the fire is there I've also been working all night and lies in a smoke free images with Helen Reynolds for Helen was helped me the hands of the motor for up to minutes from the company's at CREALOGIX Helen space down on the south coast area and Helen took part in the Olympic test event for Tokyo and was at the Olympics as well and we've been %HESITATION analyzing some of that data I'm finalizing some reports I know it seems a long time on but sometimes these things do take a long time %HESITATION I'm also been working all night the reason you exciting project with that Ross mechanic while Hillary Clayton and needs regular vinyl is about I'm struggling to remember the names of everyone who's involved it's a massive project looking at less reality and there will be a question now go in now %HESITATION that anyone can take politician it's this is going to be an international project aiming to %HESITATION get a much better understanding of some of the factors affecting laterality in horses so that should be going out very shortly the sport horse welfare foundation %HESITATION that I'm president all of we've launched the delfi project which is Delphy is a is a technique that is used to try and understand views %HESITATION and to come to a consensus I'm we've been doing a lot with over seventy different %HESITATION individuals involved in the equestrian world from different countries with different roles for example vets %HESITATION members of national federations professional riders grooms physios unless proven %HESITATION eight extremely interested in and that's %HESITATION a project with a doctor Jay Williams from hopper three %HESITATION Caroline monsters from Holland but %HESITATION so first loss of stuff professor might vie south from Zurich %HESITATION and and again with other colleagues a lot I forgot to mention but if you are interested in schools welfare foundation and what the aims of this organization all you can have a look I'm very used to find schools welfare there is website and Facebook page as well and we've got some really interested in %HESITATION insights into rocking coming now of course you do any of you follow my page will knows that this is one of the things I'm very passionate about the really simple message with rocking is Doug Ronchi hosts according to how you cold you fail %HESITATION you'll host is seven times larger and covered in hair so just because your faith in the lipid chili it doesn't mean your horses and your horse really most horses all black kids need rugs %HESITATION until it gets down to sort of close to five degrees on the coast this year is very atypical %HESITATION temperatures average temperatures I think so around this time of year should be about four five degrees that currently around thirteen fourteen degrees of course that does depend on where you are %HESITATION but most people should be holding off on the rocks %HESITATION and with this I've got some really interesting content coming out based on the work that hello Bartlett and Luna Cameron %HESITATION from special college and I did a few years back the results of that were presented at a scientific conference box what we've done is trying to put that into an info graphic that you can eat more easily %HESITATION understand or it's easier to sort of %HESITATION not understand but absorb what's the word I wanted so so nice this week to catch up with Lucinda Grange %HESITATION listened as invited me to take part in %HESITATION one of %HESITATION at that events in the new year and %HESITATION I'm very pleased to do that but we also ended up as one who has to talking about events in %HESITATION talking about the %HESITATION the the influence all of the cross country in the %HESITATION the overall scores %HESITATION and overall positions in inventing these days and the issue of how we get an increase the %HESITATION the the importance of the cross country phase it's very difficult because we have %HESITATION did the white cross country courses are structured these days %HESITATION there it doesn't the jumps come more frequently than they used to %HESITATION there's less time between or distance between jumping efforts and riders tend to go faster and of course we're concerned about speed as a risk factor for Foles %HESITATION but of course that is really the the way to avoid penalties he's being %HESITATION inside the time clear so it's tricky we want to have %HESITATION the sports site as possible close there is always going to be risks in something like that cross country but how do we actually %HESITATION we we don't want to have the cross country jobs to be done one subjective %HESITATION components to it stop at the same time %HESITATION the way the courses are developing it does tend to encourage riders to to go quiet falls between fences %HESITATION in order to try and avoid time penalties the site this could be a factor in in foals in some instances anyway I'll be looking forward to discuss in that more in depth we listened %HESITATION in the new year Los with their own even to know how to really interested me too in this week with the vents are off the main clip %HESITATION which of course you'll remember old knows these designed to protect %HESITATION some riders %HESITATION from the danger of rotational full will rather to reduce the risk of rotational fulls %HESITATION and really interesting to say to make the event %HESITATION %HESITATION and to understand the research that they've undertaken %HESITATION interestingly this is %HESITATION he's not a writer %HESITATION but he's wife is but he's expertise within that rate in the automotive industry and he has %HESITATION it but that's where he's he's main work and businesses %HESITATION but he certainly understands the the engineering requirements %HESITATION and he's a really really interesting guy and I I learned a lot about the system of course the if any system %HESITATION we always have some controversy and of course that was %HESITATION well it I don't know with this controversy or whether it was sort of that was a shock of course with Michael young %HESITATION being %HESITATION penalized for triggering one of the %HESITATION the fences %HESITATION on the cross country course in Tokyo %HESITATION lost yeah so this coming week on a stop with a trip to London to the role of society for the conference called innovation spokes xcelerated breakthroughs in engineering optimization and performance and I'm really looking forward to that and I'll report on that in my next port cost %HESITATION of course this is it is important for my role within the British teams of scientific advisory group %HESITATION where we all always looking for opportunities to improve %HESITATION wholesome ride a performance and wholesome right of welfare %HESITATION so I'm really interested to see %HESITATION what's going to happen at this conference and %HESITATION see what I can learn anyway hope you're having a good week take care bye bye